Dalmatians can also be very vocal. They will give you a whistling yawn when attempting to avoid a scolding!
They are extremely intelligent and creative!

I was just amazed the first time Sammi tried to trade me her favorite toy for what was on my plate at dinner.
By dropping the toy on my lap then looking at my plate and me with that oh so cute smile.

She will stare at her leash and vocalize in Dalmation style when ready to go for a walk. Dalmatians may also become easily bored. Needing to burn off their extra energy!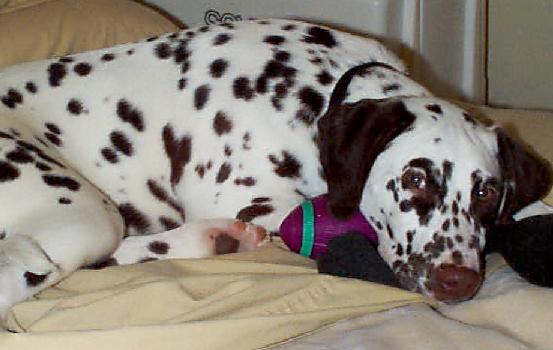 Here is Sammi at about seven months taking a nap with her favorite toy at the time and HMMM my socks.