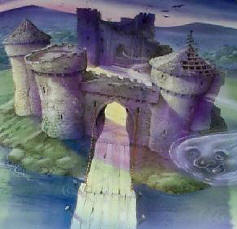 Beware Little Darlings!!!

Excerpt from Theresa's childrens book Twelve Tiny Tales
The Zombies are walking
All stairs they do creak!
Werewolves and the Wolf-man
Are ready to feast!

The Ghosts are all booing,
Vampires shine their teeth.
For tonight is the night
That not one of us sleeps!

Broomhilda the Witch has put
On her best hat, she's invited her
Best friend Slinky the cat!

Frankenstein is all charged up
And ready to go.
The full moon is beaming,
Ghouls lined up in a row!

The pumpkins are grinning,
Look at all those scare-crows.
The Boogie-man has already
Started picking his nose.

The creatures are cheering,
They've waited all year!
So beware little darlings
Cause Halloween is Here!



SNAP

Snip-snap snapped the crowd
Then the lights went dim
Poet exits new poet begins

Snap-snap loudly heard
Then out went the lights
Next poet is heard oh very nice

Snap-snip out goes the lights
Out walks the gray man
His hat is worn so precise

A hush is heard across the floor
He talks of the delicate people
Snaps rush up in a cheering roar

Gray man walks with a limp
Off the dimming stage, next poet
Following would have to be brave

Snip-snip the snapping begins
Encore to call the gray poet
Who sings sadness back in

The snapping carries louder
Through out the smoke filled air
Calling him louder to recite to them there

Such is the life of the poet in gray
Encores of snapping
Ending his everyday

This tale of the gray man
Is now said and done
Telling his story sure has been fun

Snap- Snap snap-snap snap-snap
Snap-snap snap-snap snap-snap
Snap-snap snap-snap snap-snap
Snap- Snap snap-snap snap-snap